Top 6 Living Off Grid Documentaries 
Previously, when I yearned to live off grid in the woods, I watched a living off grid documentary. It calmed me and gave me some practical information about living off the grid.
So, if you're seeking some inspiration, this is for you! Make some popcorn and a drink, and settle in for a wilderness retreat right in your living room!
Top 6 Living Off Grid Documentaries
All The Time in the World
A family of five leaves the luxuries of home to live remotely in the Yukon wilderness. They leave over the long northern winter, and amidst the surprises of the rawness of nature, they find a new viewpoint. Afterwards, the parents quit their jobs and move their three children, aged 10, 8, and 4, to a small hut with no road access, no electricity, no running water, no internet, no television, no phone, and no clocks or watches.
All The Time In The World explores the theme of disconnecting from our hectic and technology-laden lives to reconnect with each other, ourselves, and our natural environment – parents connecting with children, children connecting with nature. The film was made completely off the grid and with no external crews,
This is a movie that I bought personally, which is saying something –I don't buy many movies.
Surviving Alone in the Siberian Wilderness for 70 Years, The Story of Agafia Lykov
This completely free documentary tells the story of Agafia Lykov.
It started when a pilot was flying over a remote section of the Siberian taiga, the huge subarctic forest, and noticed tilled field hundreds of miles from any known habitation in the late 1970s. He couldn't believe his eyes; human existence was statistically impossible in this bleak corner of the planet. A group of experts parachuted in and were astounded to find a basic wood cabin and a family clad in rags speaking, thinking, and living.
One of the most incredible human experiences of this century is how they got here, survived, and eventually triumphed in the face of unimaginable adversity. Agafia, who is over 70 years old, continues to live alone in the Siberian forest after her entire family dies.
I was charmed by her way of life and the quiet and serene inner world she emits. Agafia had no knowledge of World War II and spoke an Old Slavic language that only a few researchers understood.
Even better, you can watch this documentary completely for free here.
Alone in the Wilderness
Dick Proenneke's narrative is titled Alone in the Wilderness. His goal in life was to live in a pristine land untouched by man. He wanted to roam a wilderness through which few other humans have passed.
Thousands of others have had dreams like this, but Dick Proenneke has lived them. He selected a spot, constructed a cabin, and decided to stay and become a member of the community.
This is the ultimate motivational movie for anyone interested in off grid life, wilderness living, building your own home, and survivalism.
Surviving Alone in Alaska
Heimo Korth and his wife Edna are some of the only people living in the 19 million acres of wilderness in Alaska. They hunt and fish together and aim to be as self-sufficient as possible.
This documentary, like the others, has a stoic survivalist message to impart: Heimo and Edna lost their 2-year-old daughter Colleen in a river drowning tragedy.
This documentary is free to view online, which is awesome if you're looking to watch something for as cheap as possible.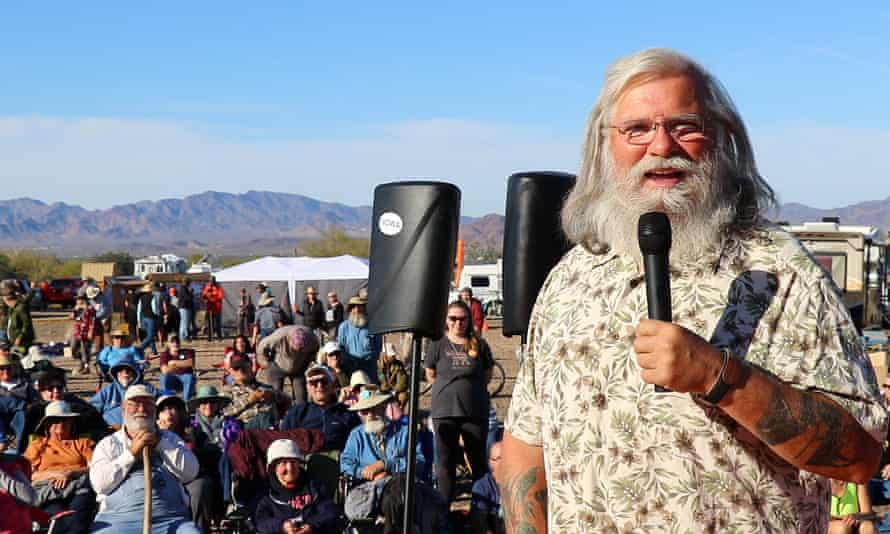 American Nomads
This web series was created by the American network PBS to explore the phenomenon of "nomads," people who discovered a way of life away from the high costs of sedentary lifestyles on the roadways of the United States.
These misfits of the system have developed a kind of conscious movement that appeals to freedom of mobility, connection with nature, and self-management as a means of living with the lowest polluting imprint, suffocated by the payment of rent, taxes, and the noise and bustle of the metropolis.
While this documentary doesn't necessarily relate to off grid living, it does have some of the general principles. Many of these people need to live in an alternative manner, and you may learn something from them.
Off the Grid
This Dutch television program is an excellent way to gain a thorough picture of the phenomena of living off the grid in North America.
It starts with a narrator situates the viewer in the background of the economic crisis that hit the United States at the close of the first decade of the century, driving many people out of cities in search of a way to avoid paying rent.
As the movie continues, several people testify how they adopted a self-sufficient lifestyle. In addition, they share how they attempt to break free from the system and undermine the polluting industrial economy.
The viewer meets a farmer who is concerned about buying local products in the nearest supermarket. There is also a radio personality who broadcasts an anti-establishment program, and even police and government officials. All of these members of the community share their perspectives on that critical political period in American history.
Final Thoughts
Hopefully, at least a couple of these living off grid documentaries are new to you. In addition they may provide you with some nice viewing hours, whether you live in the middle of nowhere or right in the heart of the city.
Out of all of these options, I recommend Alone in the Wilderness by Dick Proenneke. This is seriously a documentary that will allow you to learn about off grid life from an expert. Dick is a living off grid expert, and his documentary really shows that.
Frequently Asked Questions
What's the Best Living Off Grid Documentary to Watch?
The best living off grid documentary to watch is "Alone in the Wilderness" by Dick Proenneke. Thousands of others have had similar dreams, but Dick Proenneke has experienced them firsthand. He chose a location, built a cottage, and wanted to stay and contribute to the community. In conclusion, this is the best inspiring film for anyone interested in living off the grid.